A younger police officer has suffered head injuries after responding to a report of domestic violence on a Gladesville unit and was confronted by a 38-year-old man allegedly armed with two large kitchen knives who have been charged with attempted murder.
The 26-year-old detective, who has served with NSW Police for six months, went to the home on Punt Road in Sydney's Northwest around 11.30am after a woman reported an incident at the police station on the other side of the road.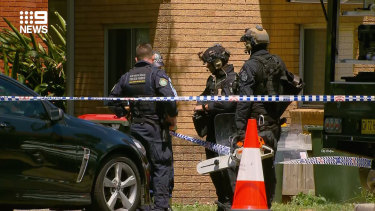 When the officer arrived, he was allegedly stabbed in the head and got a distorted shoulder before the 38-year-old man withdrew to the home and locked the door.
Police subsequently launched a major operation in which they deployed heavily armed tactical officers and negotiators. The road was blocked and a police helicopter hovered in the area.
After an hour-long siege, tactical officers entered the unit and arrested the man, who was taken to Ryde police station.
Police said Tuesday night that the man had been charged with causing grievous bodily harm to a person with intent to murder, two counts of being armed with intent to commit a criminal offense, two counts of common assault and also of having violated an executive order on apprehended domestic violence.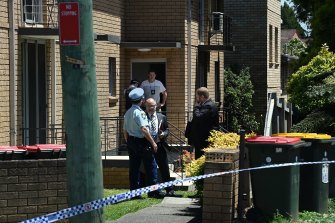 He was refused a police bail and will appear in Hornsby Local Court on Wednesday.
The charge of attempted murder, if proven, carries a maximum sentence of 25 years behind bars.