Parts of
New South Wales
could see a month of rain today while the state prepares for an eight-day shooting.
Thunderstorms, lightning floods and heavy rainfall are forecast across the state into next week.
Today may be the wettest day in parts of western NSW since September last year.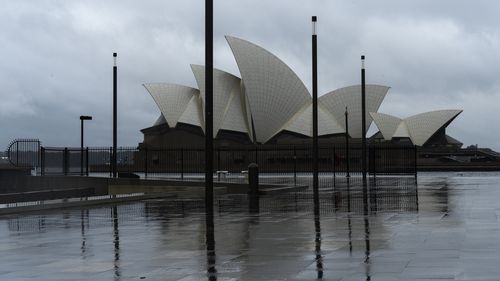 The heavy rainfall could also lead to flooding in parts of NSW.
"Due to high levels of moisture in the atmosphere, there is an increased risk of heavy rainfall, which will result in lightning floods and may result in some roads becoming blocked and inaccessible," said meteorologist Hugh McDowell.
"Wednesday and Thursday will see the potential for severe thunderstorms through the western part of the state."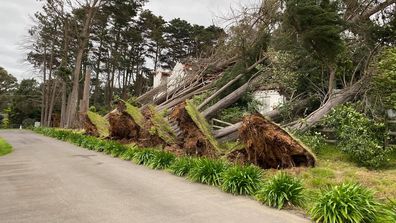 Trees pulled from the ground by strong winds in Melbourne
The showers are expected to subside on the east coast on Friday, but further rain is expected on Sunday and Monday.
No storm warnings are yet in place across the state, but the Bureau of Meteorology has issued a minor flood warning for the Lachlan River.
Sydney, however, is set for a predominantly sunny day today with a peak of 25C.
There is a greater chance of rain in the capital from tomorrow and over the weekend.
Melbourne is set for a peak of 25C today, where rain is developing.
Rain is also on the cards for Adelaide (top 23C) and Darwin (top 36C), with a possible storm to the NT capital.
Brisbane will see a peak of 25C and a cloudy sky.
Perth will also be cloudy with a peak of 23C.
Rainfall is possible in Hobart, which is set at a peak of 25C.
Canberra is also heading for a 25C cap, with a cloudy sky.