A man has died in the central
Queensland
today, after his outside was washed away by the road in floods.
The outside and the man inside were located off Gregory Highway in Hibernia, west of Rockhampton in central Queensland.
A member of the public found the man in his womb around 7 a.m. this morning and immediately called police.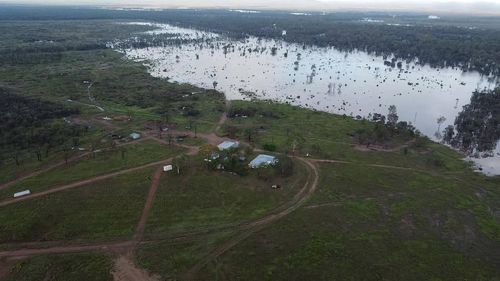 A police spokesman said the man was the only one in the car and that he had been found dead at the scene.
They confirmed that the police and emergency services were in the process of retrieving the vehicle, but that wet weather affected the pick-up process.
"Berving the vehicle may take some time due to the location and the current weather conditions," police said in a statement.
Flood warnings had been issued in the region overnight, with several warnings of severe storms and
lightning floods
in parts of Queensland and NSW down the east coast.
Police said it was unclear how the furnace ended up in the floods, and the investigation continues to determine how the man died.
They added that it was unclear if the man and outside had crashed before being swept into the floods.
The forensic accident unit will investigate the incident further.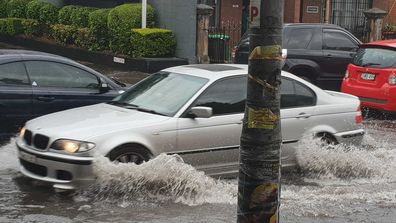 Heavy rainfall hits the streets of Sydney
Residents in affected areas have been reminded by authorities not to drive through floods.