A new study conducted in a county in Minnesota has found an increased likelihood that citizens who received Johnson & Johnson's COVID-19 vaccine were more likely to develop blood clots.
The study conducted by the Mayo Clinic showed that recipients of the Johnson & Johnson vaccine, officially designated "Janssen," in Olmsted County, Minnesota, were about 3.7 times more likely to develop a variety of cerebral blood clots. Case numbers taken from 28 February to 7 May 2021 were compared with pre-pandemic levels of blood clots from 1 January 2001 to 31 December 2015.
Census data from 2020 showed that 162,847 people live in Olmsted County.
Previous studies on this issue, the Mayo Clinic study notes, have yielded inconclusive results. Despite the relevant data, it was noted that the number of recipients to develop blood clots was still statistically rare and "considered in the context of the vaccine's effectiveness in preventing COVID-19."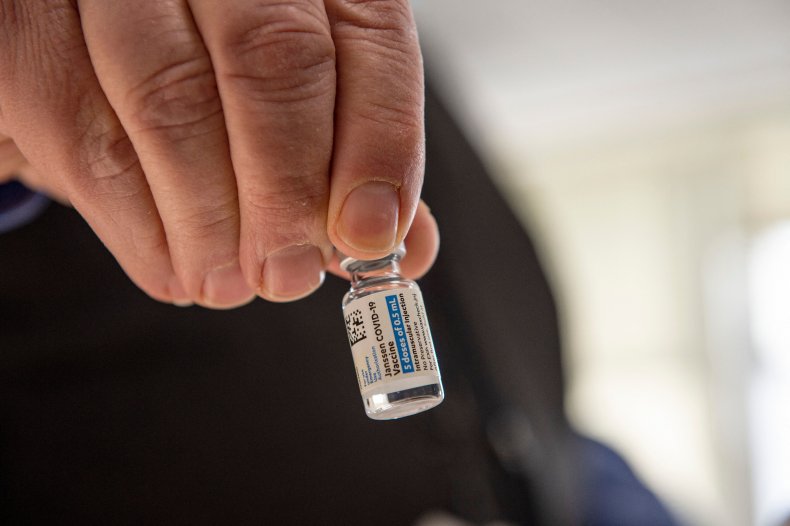 The study noted that the risk of developing blood clots was found to be noticeably higher in women. Female recipients of the Johnson & Johnson vaccine observed in the study were approximately 5.1 times more likely to have the side effect compared to the number of pre-pandemics. Out of each demographic defined for the study, the risk was found to be highest in women aged 40-49, followed by women aged 30-39.
However, it was further emphasized that "the absolute [side effect] the risk was still low. "
"It was surprising that it is predominantly women (especially 30- to 49-year-old women) who have a higher risk of [cerebral venous sinus thrombosis (CVST)] for the first 15 days after the administration of the Johnson & Johnson COVID-19 vaccine, "Dr. Aneel A. Ashrani, head of the study, told Healio.
"We do not have a good explanation for this, but speculate that they may have additional / concomitant CVST risk factors (eg use of birth control pills) or may have a disposition for autoantibody production that may have led to vaccine associated thrombocytopenia with thrombosis, "he said.
In April, the spread of the Johnson & Johnson vaccine was halted after six cases of CVST were reported among the recipients. Although it was a small number of cases, top health agencies spoke for a break while the situation was assessed.
The problem was also observed in the AstraZeneca vaccine. A handful of patients, including BBC host Lisa Shaw and British fashion model Stephanie DuBois, died of blood clots after receiving AstraZeneca shots.
That Johnson & Johnson The COVID-19 vaccine has also been linked to a potential increased risk of Guillain-Barré syndrome (GBS), after reports surfaced in July that around 100 people receiving the single-dose vaccine developed the condition. GBS is an autoimmune disease that causes the immune system to target the nervous system. It can lead to muscle weakness or in some cases paralysis.
"Adverse event reports following the use of the Janssen COVID-19 vaccine during an emergency use permit indicate an increased risk of Guillain-Barré syndrome during the 42 days following vaccination," the FDA said in a fact sheet on Emergency Use Authorization.