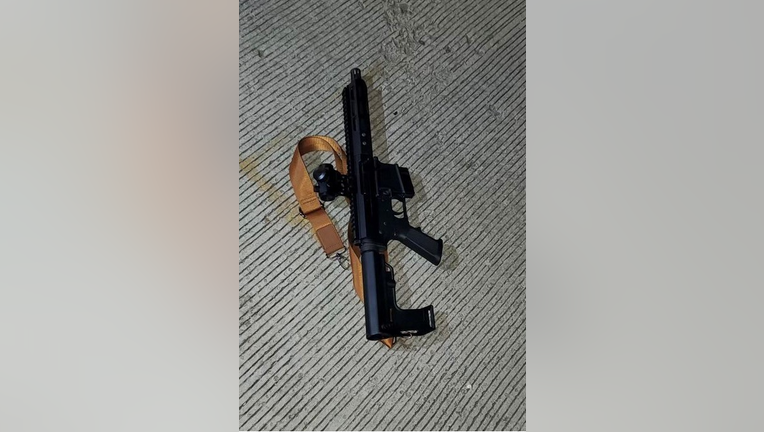 WASHINGTON – Police say at least one officer shot at a man armed with a rifle early Saturday in southeast DC
Police say officers responded around 6 p.m. 01.35 on a call of aggravated assault with shots fired in the 2300 block of Chester Street Southeast.
The officers were in contact with the suspect, who was armed with a short-range rifle. At least one officer shot at the man after repeated commands.
The suspect dropped the rifle and then fled in a vehicle before crashing several blocks later. Police found a weapon from the suspect's car.
Police said around 6 a.m. that they eventually arrested the suspect.
No injuries were reported.
49-year-old Donald Willis, Jr., of Southeast, DC, was arrested and charged with assault with a dangerous weapon (gun), possession of unregistered ammunition, possession of an unregistered firearm, carrying a gun without a license, possession of a Controlled drug, criminal in possession and unlawful handover of a firearm.
.