Setting up a marketing campaign? In addition to conducting research and finding the right keywords, make sure your campaign follows marketing laws.
Do you know which laws apply to you and which do not? This may vary by industry and location. However, here's a quick rundown of the most common marketing laws in the US and abroad.
Marketing Laws You Should Know and Follow
All this talk about laws can be a little overwhelming. I get it. If you have specific questions, consider asking a legal expert (not me!) first. Keep in mind that if you're not stealing content and trying to trick your customers, you're probably on the right side of the law.
However, some rules can be a bit tricky. That's why I've put together this list of laws and regulations that all business owners and marketers should be aware of.
1. Copyright Laws and Regulations in Marketing and Advertising
Most marketers know how effective captivating images can be when it comes to engaging readers. However, you can't just grab a photo from the internet and use it in your advertising or marketing.
The moment an artist creates an image, a writer writes a message or a man cuts some slits in a canvas and call it art, they are copyrighted. While registration is required to enforce that copyright, they don't have to do anything to maintain that right. This is different from trademarks and patents, which require both registration and a fee.
What does this mean to you? Here's what you need to know:
Do not use images without permission unless they are open source or royalty free.
Provide attribution (link) to images if necessary.
Do not copy images, content or phrases from other brands.
Make sure you can change images before doing this.
Resources on Copyright Laws in Marketing and Advertising
2. Terms of Use in Marketing and Advertising
Terms of Use are not law in themselves, but rather separate regulations, including copyright laws and the regulations on how media can be used on different platforms.
For example, you can't just grab images from Twitter and use them on your website (at least, unless you want to) pay $1.2 million.) Not all photos can be used in every situation. For example, a photo from iStock with a "standard license" can be used in advertisements, apps, websites, etc.
However, if some situations exceed their terms of service, this must be purchased an extended license: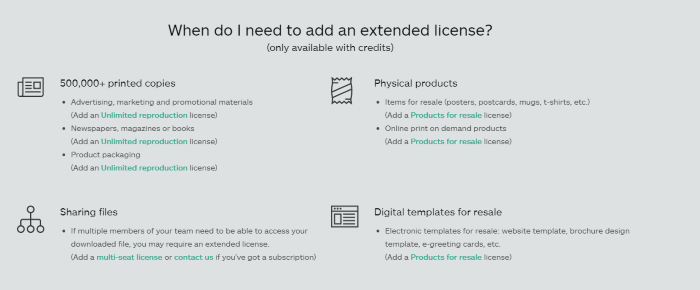 Some photography sites are free for personal or non-commercial use. They may charge a fee to use the photo in an ad or to modify the photo. Pay close attention to where your photos, videos and icons come from and their terms of use.
Terms of Use Resources Laws in Marketing
3. Laws Regarding the Use of User Data in Marketing and Advertising
Multiple laws and regulations affect the way companies collect and use data. The 1974 Privacy Act establishes fair practices for data collection, maintenance, and use in the US
The GDPR limits how much data you collect, how you store it, and gives users the right to ask you to delete it. Although it is a European law, it applies if you have European users (which most of us do).
This video explains what you need to know:
Depending on your state, there may be other laws that you must follow. California has some of the most restrictive data privacy laws, called CCPA, so be sure to pay attention if your company does business there. The CCPA also applies to companies outside of California doing business in the state.
Resources on User Data Laws in Marketing and Advertising
4. Follow CAN-SPAM law
Do you use email advertising for your company? Then pay attention to the CAN-SPAM law. This law covers all commercial messages, including B2B messages. Any email that conflicts with CAN-SPAM can incur fines of up to $43,792, so doing this wrong could cost you a bundle. Here are the rules:
Do not use false or misleading headlines, email addresses, or domain names. You must identify yourself accurately when sending marketing messages.
Making emails public is an advertisement.
Share your location.
Provide users with a method to unsubscribe from email messages.
Keep track of what other companies are doing on your behalf. For example, if you hire a marketer to do email marketing for you, you are still responsible for their actions.
Sources for CAN-SPAM Act
5. Meeting truth-in-ad standards
Truth in Advertising Standards is a set of rules created by the FTC to stop scams, prevent fraud, and get compensation from companies to reimburse victims of fraud. These laws apply to all types of media, including advertisements in print, online, by post or on billboards.
As long as you are honest in advertising, these laws should not affect your advertising. Truth in Advertising is a group of laws pertaining to:
false or misleading health claims
funeral advertisement
fraudulent or deceptive gift card practices
being candid with customers by not using misleading recommendations
Truth-in-Ad Sources
6. Comply with COPPA (Children's Online Privacy Protection Act) and other laws regarding advertising of children's products
COPPA is a protection rule set by the FTC. It controls the amount of data brands may collect about children under 13 and how you identify them. If your target audience is children, you should pay special attention to COPPA. But even if your audience is mature, you need to be aware of the rules.
This is what it says:
Post an online privacy policy that describes how you collect personal information from children under the age of 13.
Make efforts to educate parents about how you collect and use data. In some cases, you may need parental consent.
Allow parents to access and restrict data collected about their children.
Only keep personal data for as long as necessary.
Some companies (think social media platforms) avoid the problem altogether by not allowing children under 13 to create accounts. When you promote children, you must also stick to the truth in advertising standards.
COPPA Resources
7. When using influencers, you must adhere to the approval and testimonials rules set forth by the FTC
Influencer marketing is a great way to build your brand and give consumers confidence. However, it is important to make sure that you follow the rules of the FTC. Among which:
Influencers must disclose any financial, employment, personal, or financial relationship with a brand. You usually do this by adding #ad or #sponsored on social media or blog posts.
Don't bury the reveal in a mix of other hashtags; it should be easy to see.
Influencers can't talk about an experience with a product they haven't tried.
Depending on the platform, influencers may be required to tag the brand; however, it is not a legal requirement. Check the platform for additional requirements.
Influencers cannot make claims that require evidence that does not exist, such as claiming it treats a disease or health problem.
Essentially, don't lie, don't ask influencers to lie, and make sure you disclose any relationship with an influencer.
Approval and Testimonials Resources
8. Use consumer reviews in accordance with the law
Consumer reviews are a great way to build trust. However, they must be used carefully. Under the Customer Review Fairness Act, companies are not allowed to:
using a contract to prevent someone from leaving a review
charge a fee or penalty for leaving a review
require users to declare their intellectual property in reviews
The law does not only apply to product reviews, but also to social media posts, online reviews, photos and videos.
Customer Review Resources Law
9. Follow the rules regarding environmental marketing
As more Americans want to go green, companies have stepped up their marketing efforts. The problem is sometimes that what companies say and what consumers think they mean don't always align.
The Green Guides are the FTC's response to this conflict. It provides guidelines for product certifications, labels and defines words such as 'renewable' and 'carbon offsetting'. The rules:
advises on words such as compostable, ozone and recyclable
advises companies not to make unverified claims about degradability unless the entire product or packaging breaks within a year
addresses product claims that they are "non-toxic".
The guides are long, so I recommend reading them in full before making any eco-friendly claims.
Resources on rules on making environmental claims in marketing and advertising
How not to break the law in marketing FAQ
How do I know if I'm breaking the law with an advertising or marketing campaign?
Familiarize yourself with the laws so you know before launching a campaign. Having a legal team review your marketing can help identify legal issues before they become a headache. If you receive legal paperwork related to an ad or campaign, seek legal help.
What happens if I violate a marketing law?
The penalty varies by law and location. Some laws can result in hundreds or thousands of dollars in fines.
What are the most important marketing laws to follow?
They are all important, but the most important laws are copyright laws and truth in advertising. Make sure your marketing is fair and clear and only use images that you have permission to use.
Should I have a lawyer check my ads and campaigns?
If you can afford it, absolutely. Or take a crash course in marketing law by reading the resources listed above.
How not to break the law in marketing conclusion?
Building a …. successful marketing strategy is not an easy task. There are technical aspects such as: keyword research and competitive analysis, but you also need to make sure your ads and campaigns don't break marketing laws.
This list provides a starting point for the most important marketing laws you should know. However, you should also research state and industry laws. For example, medical and healthcare companies are held to additional standards.
Which laws in marketing surprised you the most? Are there any that are not on this list that you think should be added?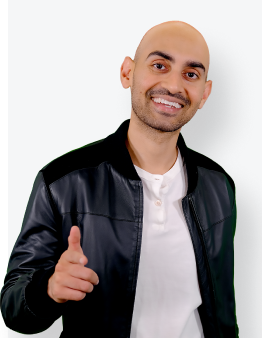 See how my desk can drive solid Amounts of traffic to your website
SEO – unlock massive amounts of SEO traffic. See real results.
content marketing – our team creates epic content that gets shared, gets links and draws traffic.
Paid media – effective paid strategies with clear ROI.