I hope you enjoy reading this blog post.
If you want my team to do your marketing for you, click here.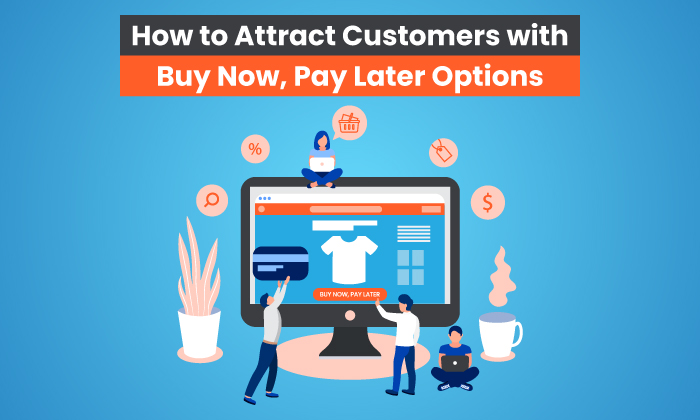 Article sponsored by PayPal
Buy now, pay later (BNPL) is the mature, digital version of installment plans of the past. BNPL allows consumers to split large purchases into multiple monthly payments interest-free. The industry is growing rapidly, with 37.7 percent of US consumers choose the option from July 2020.
Customers don't just love BNPL; it also encourages them to manage their budget in such a way that they can afford more expensive items. In fact, 44 percent of consumers say that using BNPL is somewhat or very important in determining how much they spend.
The reason for its popularity is quite simple. Buy now, pay later offers consumers the opportunity to spread large purchases over several months. In times of economic uncertainty, it is a relatively painless way for consumers to increase their financial flexibility and access credit – without paying interest or applying for a credit card.
BNPL helps online retailers attract customers and increase sales, which is why business leaders are paying attention. If you're considering BNPL for your organization, here's how to get started.
1. Select a Buy Now, Pay Later provider you trust
The first step is to select a BNPL provider. Several tools and apps offer this feature, including PayPal with their Pay in 4 option. Each tool can offer similar features and integrations, but there are several differences to note.
PayPal's offerings are integrated with PayPal's wallet, allowing users to easily manage payments.
When comparing different BNPL options, consider platforms that consumers trust. Well-known options like PayPal can boost consumer confidence, which can increase sales. For example, an recent IPSOS study found that consumers are 54 percent more likely to buy from online retailers that offer PayPal, and a recent Morning Consult survey found PayPal is the #2 trusted brand in the world.
2. Highlight your BNPL payment option
BNPL allows consumers to make larger purchases that they otherwise would not be able to pay in one go. This can boost sales, especially for online stores. However, to effectively drive these conversions, businesses need to promote the option early in the purchase cycle — before consumers decide an item is too expensive and go down the funnel.
For example, CMOs can have their marketing team test messages on their product pages or add a program logo and a short description next to the "Add to cart" button.
To determine the best placement, find where customers drop out and add BNPL language beforehand. For example, if a lot of traffic drops from the product description page, consider adding BNPL information near the search bar or on the category or product page.
3. Include a brief description of your BNPL option on your checkout page
When consumers add items to their shopping cart, costs can quickly add up. They can abandon their cart when they see the final amount, but the BNPL messages among other familiar payment options can encourage them to complete the purchase.
To make the BNPL option stand out, have design and UX teams test different placements, e.g. above and below other payment options. Exit-intent popups that mention the availability of BNPL can also encourage conversions.
Testing is the only way to know what format is driving your audience to convert.
4. Track the success of your BNPL strategy and make adjustments as needed
Like any other marketing and sales strategy, testing is an integral part of a successful BNPL strategy. Understanding what works and what doesn't can help your marketing teams make adjustments as needed. For example, you can edit your direct marketing or change the design to test different copy alternatives, BNPL listing placement, and ad campaign targeting.
Note that BNPL is not only effective at boosting sales. It can also lead to higher average order values ​​as users may be more willing to buy that extra shirt or try a new cologne when they can split payments. Based on an analysis of PayPal internal data from October 2020 through January 2021, the average Pay in 4 order value is 39% higher than standard PayPal transactions.
Here are a few KPIs your team should track to measure the success of your BNPL strategy:
Overall Conversion Rates
Total sales
Cart abandonment rates
Average order value
Customer Lifetime Value
What do you do if BNPL doesn't generate the results you hoped for? Start testing every step of the process. Where do users find out about the BNPL option? Should it be earlier in the process? Which part of your target group are you targeting? Keep in mind that BNPL is incredibly popular with younger users.
Buy now, pay later FAQ
What is buy now, pay later?
Buy now, pay later (often abbreviated to BNPL) is a financing option that allows consumers to split purchases into multiple, often interest-free, payments.
What are the benefits of BNPL for e-commerce businesses?
BNPL can encourage consumers to make purchases and often allows them to spend more. Offering a trusted BNPL option can increase sales, especially as more consumers use BNPL options.
What is PayPal's Pay in 4?
Pay in 4 is PayPal's buy now, pay later option that allows consumers to split purchases into four interest-free payments, one every two weeks, from the day of purchase. Pay in 4 can be used on eligible purchases between $30 and $1,500. Read more here.
Buy now, pay later Conclusion
Did you know that Millennials and GenZ are consumers? 28 percent are more likely to shop from merchants who offer a buy now pay later option? Is your company hesitant to offer this handy new payment option?
Your competitors don't, and they can reap the benefits of greater loyalty and growing sales.
Learn more about how PayPal's Pay in 4 can drive e-commerce growth here.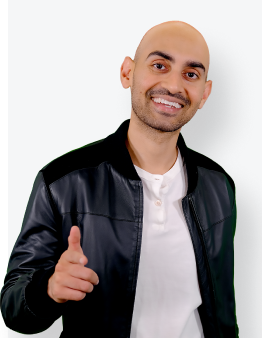 See how my desk can drive solid Amounts of traffic to your website
SEO – unlock massive amounts of SEO traffic. See real results.
content marketing – our team creates epic content that gets shared, gets links and draws traffic.
Paid media – effective paid strategies with clear ROI.