Stan Grant was right to be appalled at Sasha Gillies-Lekakis' question on Thursday night's Q + A. But he was wrong to eject him for asking it.
Gillies-Lekakis was guilty of insensitivity and of spouting misinformation (aka Russian propaganda). But the Q + A host was guilty too – of choosing to shut down an argument rather than win it.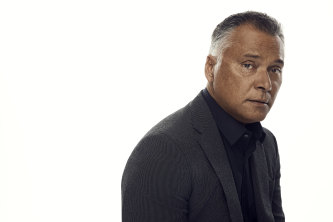 For those who have tuned in late, Gillies-Lekakis is a young Melbourne University graduate from Australia's Russian community, with an interest in international relations and communism, who asked why the Western media seemed so unwilling to consider the Russian perspective on the conflict.
It was a reasonable question that demanded a reasoned answer – after all, isn't that what the show is ostensibly about? But it did not really get one. Instead, by ejecting his young interlocutor Grant may have validated his assertion that the media refused to make room for a contrary view.
More contentiously, Gillies-Lekakis intimated that 13,000 ethnic Russians had died at the hands of "the Ukrainian government, together with Nazi groups like the Azov Battalion".
That was a blatant misrepresentation of the facts. According to the most recent report from the United Nations, which was issued in January, more than 14,000 people have died in the conflict that has raged in the Donbas region since 2014. There have been heavy losses on both sides, with 4400 of those fatalities being Ukrainian soldiers, 3400 civilians, and 6500 belonging to "armed groups" (presumably pro-Russian militia).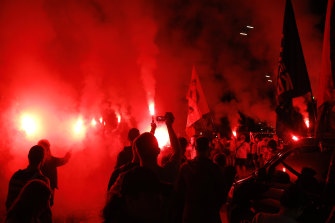 Gillies-Lekakis' words warranted a strong rebuttal, and Grant and his producers ought to have been able to offer one. After all, they knew the question (or a variation on it) was coming, because Gillies-Lekakis had submitted it in advance via the program's online portal, as is standard practice. Instead, they flubbed it.
Rather than point to the breakdown as per the UN report (or earlier ones), Grant merely reiterated that "the United Nations has pointed out that there's 13,000 killed since the conflict began". The opportunity to correct the record with clear factual information had been missed.