Switch OLED being offered with Kirby Mouthful Mode box in Japan
Posted on March 3, 2022 by Brian (@NE_Brian) in News, Switch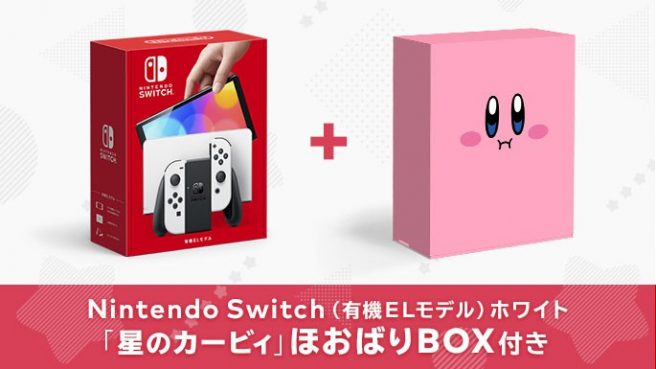 Kirby and the Forgotten Land fans have many reasons to be excited about the Switch game, but one element in particular has generated a lot of discussion as of late – that being Mouthful Mode.
Mouthful Mode is something we have not seen before on the franchise. The feature lets Kirby inhale real-world objects and transform into various things such as a car to zip around in, a vending machine with juice cans that can be used as attacks, a piercing cone, and more.
Nintendo seems to be taking advantage of the Kirby and the Forgotten as well as Mouthful Mode with an interesting promotion in Japan. Right now consumers can choose to order a Switch OLED model featuring a special box. It's designed to replicate the Mouthful Mode functionality in the game.
The Switch OLED with Mouthful Mode box can be ordered from the official Japanese Nintendo store here. The Big N does say that quantities are limited. And unfortunately, there's no word on this being offered in either North America or Europe at this time, but we'll give you a heads up if anything changes on that front.
Kirby and the Forgotten Land is due out for Switch on March 25, 2022 worldwide.
Related