A fire in Hobart's southern suburbs came "within meters" of torching 15 homes, the Tasmania Fire Service (TFS) says.
A watch and act alert is in place for the Hobart suburbs of Dynnyrne and Olinda Grove, after a fire started just after 2pm on Saturday.
It started at Proctors Road, Dynnyrne, and quickly made its way up the hill towards Mt Nelson.
An evacuation order was issued by the TFS just before 3:30 pm but was downgraded 12 minutes later.
Fire crews from six brigades and four aircraft were deployed to fight the blaze, which is currently about two acres in size.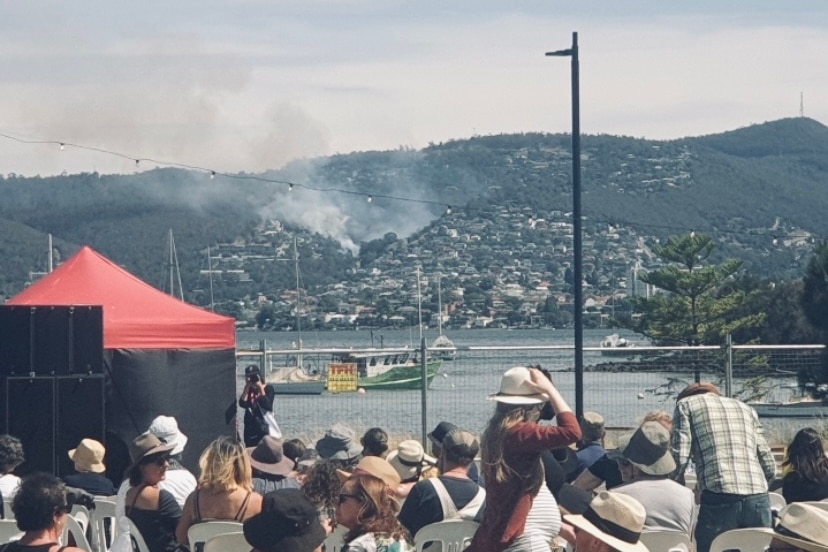 TFS chief officer Dermot Barry said a quick response from both air and ground crews stopped the fire from destroying any homes.
"They managed to pull the fire up before it got into those homes and now they're working to extinguish it completely and make the area safe," he said.
"At the moment, the fire is contained but it's certainly not extinguished. You can still see there's a number of helicopters up and working. They're looking for hotspots and helping contain it."
Ground crews will head out onto the fireground overnight and ensure the fire is completely extinguished.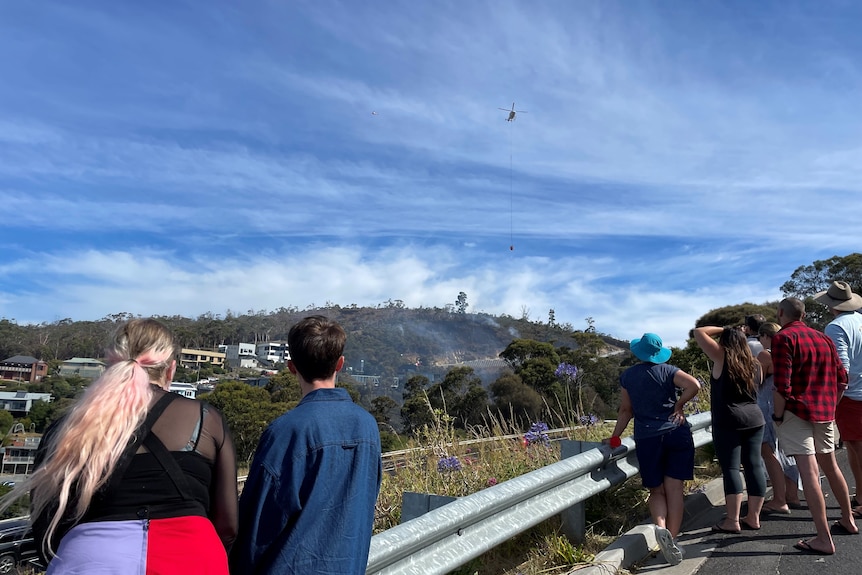 Mr Barry said a previous fuel reduction burn in the area also helped to stop the fire's progress.
"It's a fantastic result," he said.
"I think part of it is people had prepared their homes as well. They had their plans in place, probably had cleared around their homes, those sorts of things."
The cause of the fire is still being investigated.
Emily Garrett and Cato Wastell were driving through Sandy Bay when they saw flames as large as nearby trees and drove to Dynnyrne Road for a closer look.
"The flames were huge, it was crazy, thank God they've got it under control now," Mr Wastell said.
"It was really scary, even when we were so far away."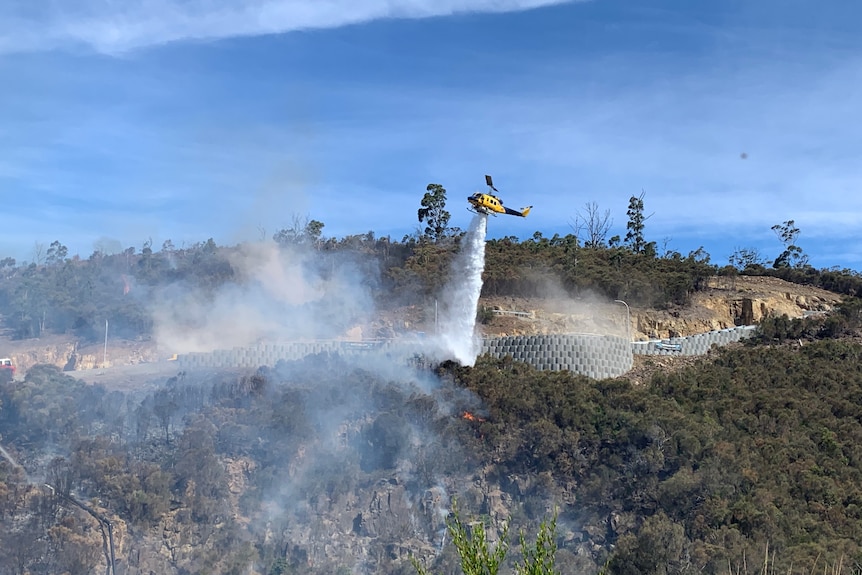 Dynnyrne resident Dermott Fitzpatrick was in his garden when he heard helicopters in the air.
"It felt like it was a warzone with all the noise of that going on," he said.
He praised the response from emergency services.
"They're on top of it straight away," he said.
"You come out and see they've got the fire under control.
"It could have been a dangerous situation but it's all turned out good."